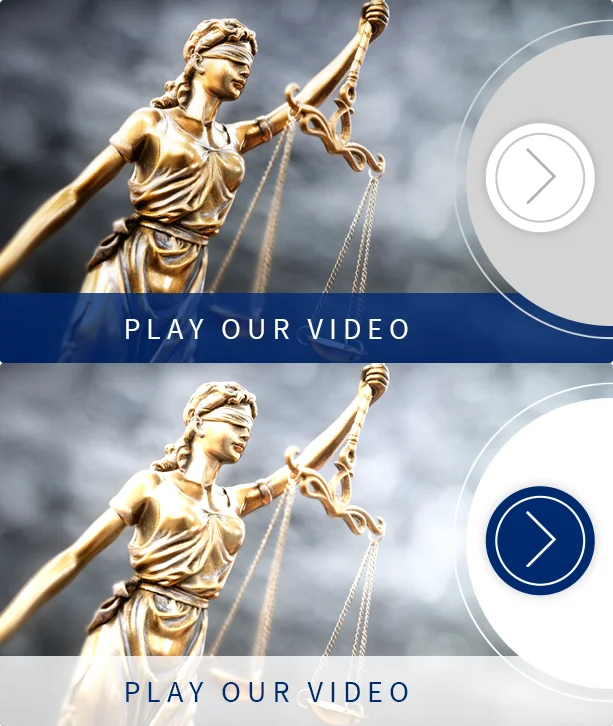 Explaborro eaquae volupta muscidu cipsani musdam etur iusae nonseque quos experit volor sinis dest velibuscit occusan dandaer.
Atlanta
Family Law Attorneys
The experience and expertise you need in a complicated Georgia divorce
Family law matters touch upon the very heart of the areas of life most important to you – your kids, your property and finances, your most intimate personal relationships. Whether resolving matters inside or outside the courtroom, the decisions you make today can affect you and your family for years to come. The attorneys at The Gleklen Law Firm are here to listen to you, advise you, and passionately represent you throughout your family law matter so that you can achieve a result that makes the most sense for you now and into the future. If you are going through a divorce, child custody dispute, paternity dispute or any other family law matter, let The Gleklen Law Firm be your guide to an outstanding result.
Well-respected lawyers with the capacity to handle the most complex divorce cases
If you've been married even for only a short while, chances are you and your spouse have already acquired significant personal property – and maybe even a home (and home mortgage) – together. All of that marital property (and debt) must be fairly divided in a divorce, and if you and your spouse can't figure out how to do it yourselves, then the judge will do it for you. Attorney Adam Gleklen has exceptional expertise in high-asset divorce cases and engages with financial experts as needed to provide high-quality representation to represent your interests in a divorce.
Whether your divorce involves high assets or a contentious custody dispute, or even if you think the issues in your divorce aren't particularly complicated, The Gleklen Law Firm will strive to provide the highest level of assistance and get you the best outcome possible. We take the time to educate and inform our clients from the outset so they know their options and know what to expect, and we stay in contact with you as we work to obtain a result that meets your needs. Meet our team who are here to guide you and represent you.
Adam Gleklen
Firm founder and lead attorney Adam Gleklen has been handling family law matters in Metro Atlanta for nearly 30 years. His experience includes trying numerous cases before judges and juries, giving him the experience needed to advocate for you in court as necessary. Adam is also experienced in litigating and resolving business disputes, giving you an added advantage when your divorce involves complex property division issues requiring business valuations, QDROs, or understanding complicated business arrangements of one or both spouses.
Susan Hurst
With over 30 years of practicing family law in Atlanta, our Attorney of Counsel Susan Hurst has served her clients and solved their problems in every capacity imaginable as a client advocate. She has served as a Guardian ad Litem looking out for the best interests of children in custody disputes, whether appointed by the judge or as requested by the parents' attorneys. She is a trained Parent Coordinator who helps parents resolve custody issues in the most difficult circumstances. Susan has resolved disputes for her clients in mediation and arbitration as well as courtroom trials, and she is certified in the innovative dispute resolution method known as Collaborative Practice.
Pamela J. Gray
Also serving as Attorney of Counsel to The Gleklen Law Firm, Pamela J. Gray has experience litigating the largest and most complex divorce cases in Atlanta, including high-net-worth issues such as complex business valuation and dealing with both marital and non-marital property issues. Pam's practice covers the full range of family law matters, including the negotiation and enforcement or challenge of prenuptial and postnuptial agreements, legitimation and paternity, child custody and parenting disputes, and post-divorce modification or enforcement actions, including contempt proceedings.
Adam and the firm's Attorneys of Counsel together give The Gleklen Law Firm the ability to capably handle any family law matter in Metro Atlanta.
Call The Gleklen Law Firm Today
If you are contemplating a divorce or other family law matter or find yourself served with a summons and complaint from another party, call The Gleklen Law Firm at 678-236-0444, or contact us online to schedule a consultation with an attorney at our firm. Your initial consultation typically lasts one to two hours where we learn about your situation, explain the legal issues that will be involved, and let you know the steps involved in the legal process and what to expect. We'll carefully explain the unique aspects of your case and start right away developing an optimum strategy to meet your goals.
We perform services according to an hourly rate or at a flat fee in certain instances. We also seek reimbursement of attorney's fees from the other party in appropriate cases. We'll answer questions regarding fees or any other areas of concern at our initial consultation, and you'll always have access to our attorneys and staff whenever any other questions arise. We firmly believe the best representation occurs when clients have a close, trusting relationship with their lawyers and are confident they are being listened to and taken care of. We strive to deliver on these principles every time. Call The Gleklen Law Firm today for help with your family law needs.