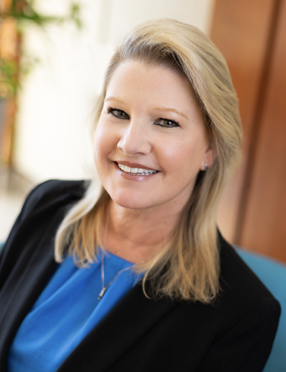 Carol Henderson
Business Analyst & Office Manager
Carol wears a number of hats at The Gleklen Law Firm. Although Carol was initially hired to only manage the financial aspects of the firm, accounting, and monthly billing, her responsibilities have broadened as the firm has grown and moved. Carol now also serves as the firm's Office Manager, Intake Manager, administrative assistant to Adam and paralegal.
Carol received her B.S. degree in Accounting and Business Administration from the University of Alabama and began her career in 1991 as a Financial Analyst for Wachovia Corporation here in Atlanta. Since then she has worked for large corporations such as GTE, Turner Entertainment and Cox Enterprises. After taking a break to raise her two daughters, she rejoined the workforce with us starting in 2017.
Carol enjoys spending her free time with her daughters and new puppy, watching live music or going to college football games in the Fall.